ACCURIOLABEL 230

KONICA MINOLTA accredited print partners
working together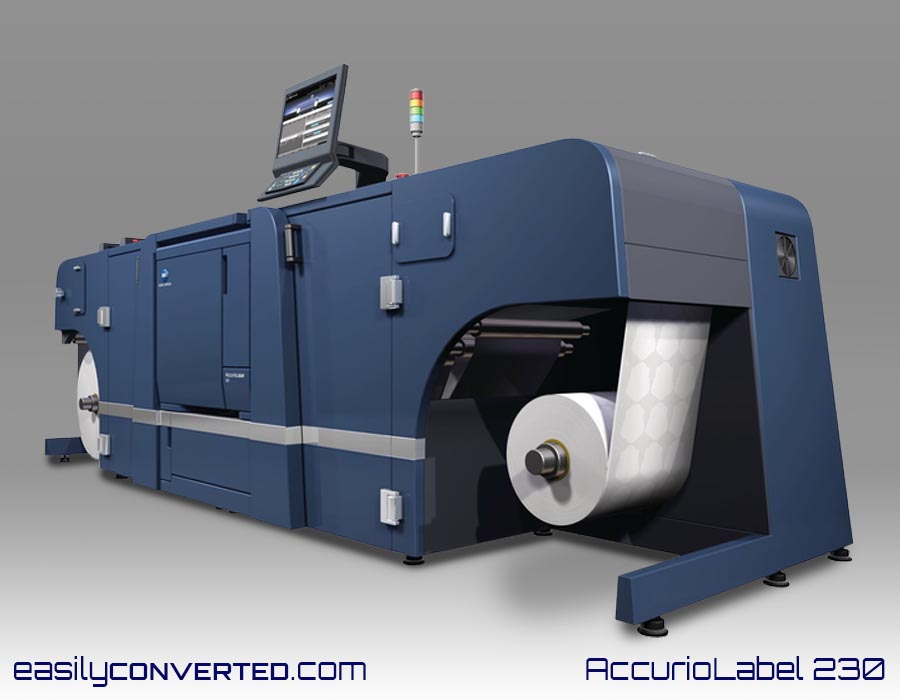 ↑ For a larger picture click the picture. 
BOOK YOUR DEMO TODAY
Visit our UK showroom for a demonstration of the AccurioLabel 230 our
KONICA MINOLTA
accredited print partner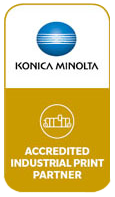 ACCURIOLABEL 230
Digital label production
AccurioLabel 230 Key Features
Per-minute speeds of 23.4 m, 18.9 m, 13.5 m and 9.45 m can be selected to match the media used
Colours are processed at a resolution of 1,200 dpi x 8 bit with 256 gradations expressed in 1 pixel
Tasks such as colour adjustments that are highly time-consuming on analogue now take seconds
Operation is intuitive by following on-screen instructions; no need for extensive user training
No pre-coating of media required
Image density control technology
Simitri® HD E toner technology: The 3-dimensional hybrid structure that incorporates functional polymers provides high performance for all media types
AccurioLabel 230 Technical Specification
Technology
Dry Toner
Electrophotography
Resolution
1,200 x 1,200 dpi x 8 bit
1,200 x 3,600 dpi equivalent
Paper widths
250 mm to 330 mm
Max. printing image size
1,195 x 320 mm
Max. Printed image width
320 mm
Grammage/substrate thickness
81 to 256 g/m²
Possible substrates
Paper, YUPO, PP, PET
Unit weight
947 kg
Feeding speed
(printing speed)
23.4 m/min., 18.9 m/min.,
13.5 m/min., 9.45 m/min.
Speed depends on the paper type (standard speed: 23.4 m/min)
Unit dimensions (W x D x H)
3,869 x 1,141 x 1,478 mm
Unit weight
942 kg
Web control
Integrated web guide system
(BST) on unwinder and rewinder
Converting
Capability to connect selected finishing devices
All specifications, dimensions and construction shown in this website are subject to change without prior notice
EasilyCONVERTED.com provide Professional Digital Label Finishing Equipment & Label Converting Equipment that are not only Reliable & Affordable but offer Additional Features 
within their specifications
Don't forget to join us on Facebook
Please get in contact with us to arrange an equipment demonstration or for any further information, you may require. We're happy to assist!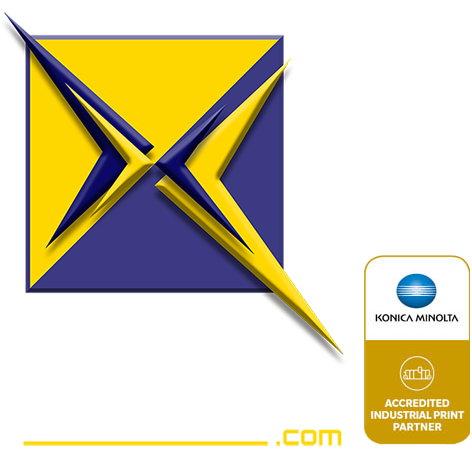 The Sawmill, Iping Road,
Milland, Liphook,
GU30 7NA, ENGLAND
[email protected]
[email protected]
Office +44 (0)1428.741742
David +44 (0)7812.248464
Tim +44 (0)7377.423665

Easily Converted is a KONICA MINOLTA accredited industrial print partner